Have you got an old games console that you no longer use? Or maybe an Xbox with the rrod? I've got three broken Xbox's and I didn't know what I was going to do with them before now. These pictures may get you in a diy mood so beware.
This Nintendo 64 controller and Gamecube have been transformed into helpful desk organisers, I'm tempted to try something similar with my broken Xbox controller. You can buy these from
here.
If those desk organisers aren't for you what about this handy Nintendo 64 office supplies carrier?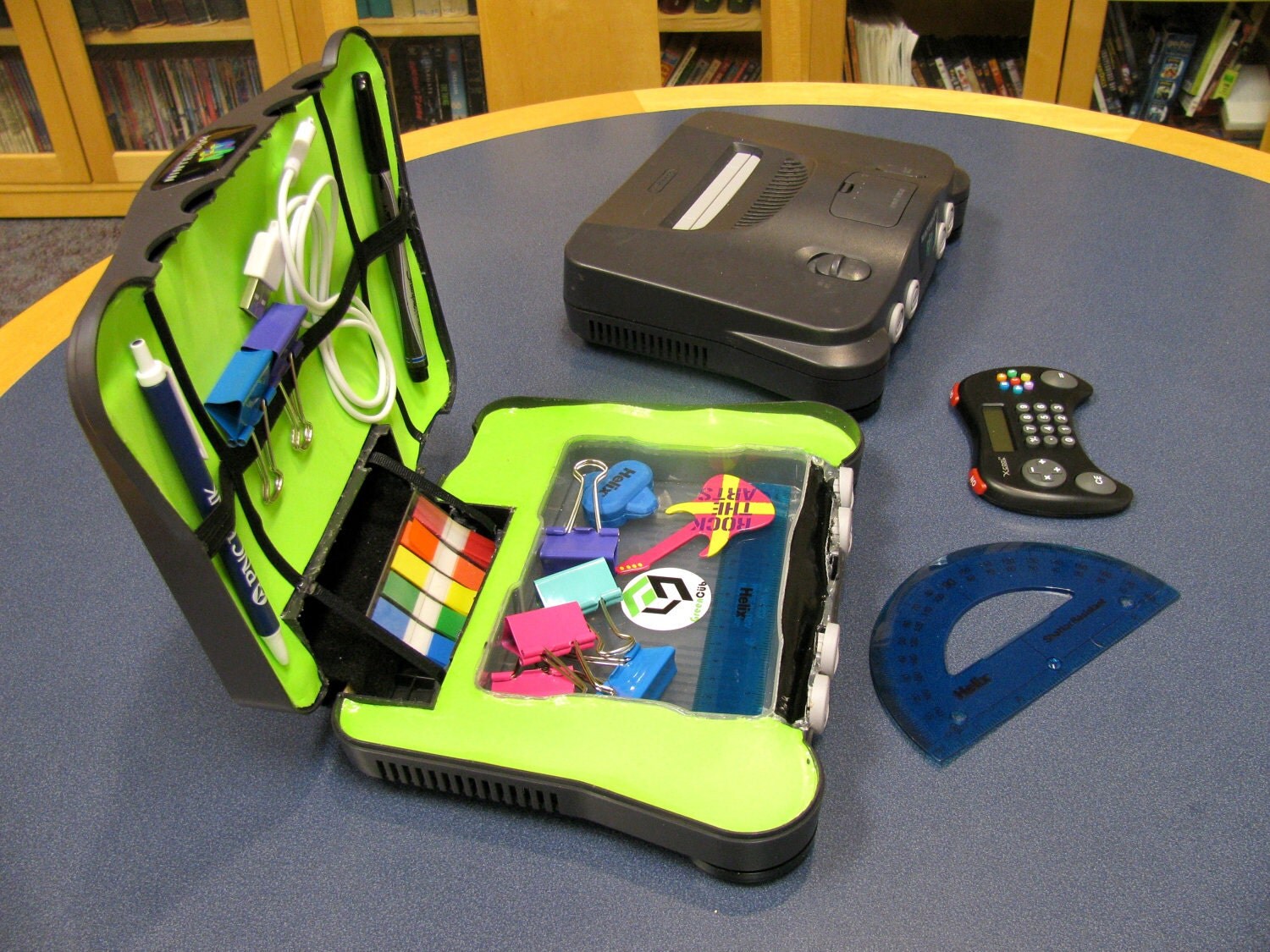 This can also be baught from the same place as the above two items. If you don't need any organisers because you're too busy living life to organise then maybe this Ps3 grill would be to your liking?
I always thought the old chunky Ps3's looked like a toaster/George Foreman grill..
One thing is for sure I will not be doing the following to my Xbox.. I love my Xbox but just not this much...
Xbox Fleshlight....
Yup, someone emptied out the Xbox, cut a hole in it and added handles.. All so they could show their love towards said Xbox..
Have some of these images made you want to try and turn some old technology into something new?